Online shopping in Abu Dhabi
For your needs in delicatessen, luxury food or everyday items, shop online at secretsfinefood.com.
The best online sale site with home delivery in the United Arab Emirates. The pleasure of having the best delicatessen products delivered. Secrets fine food, the best of online shopping in Abu Dhabi.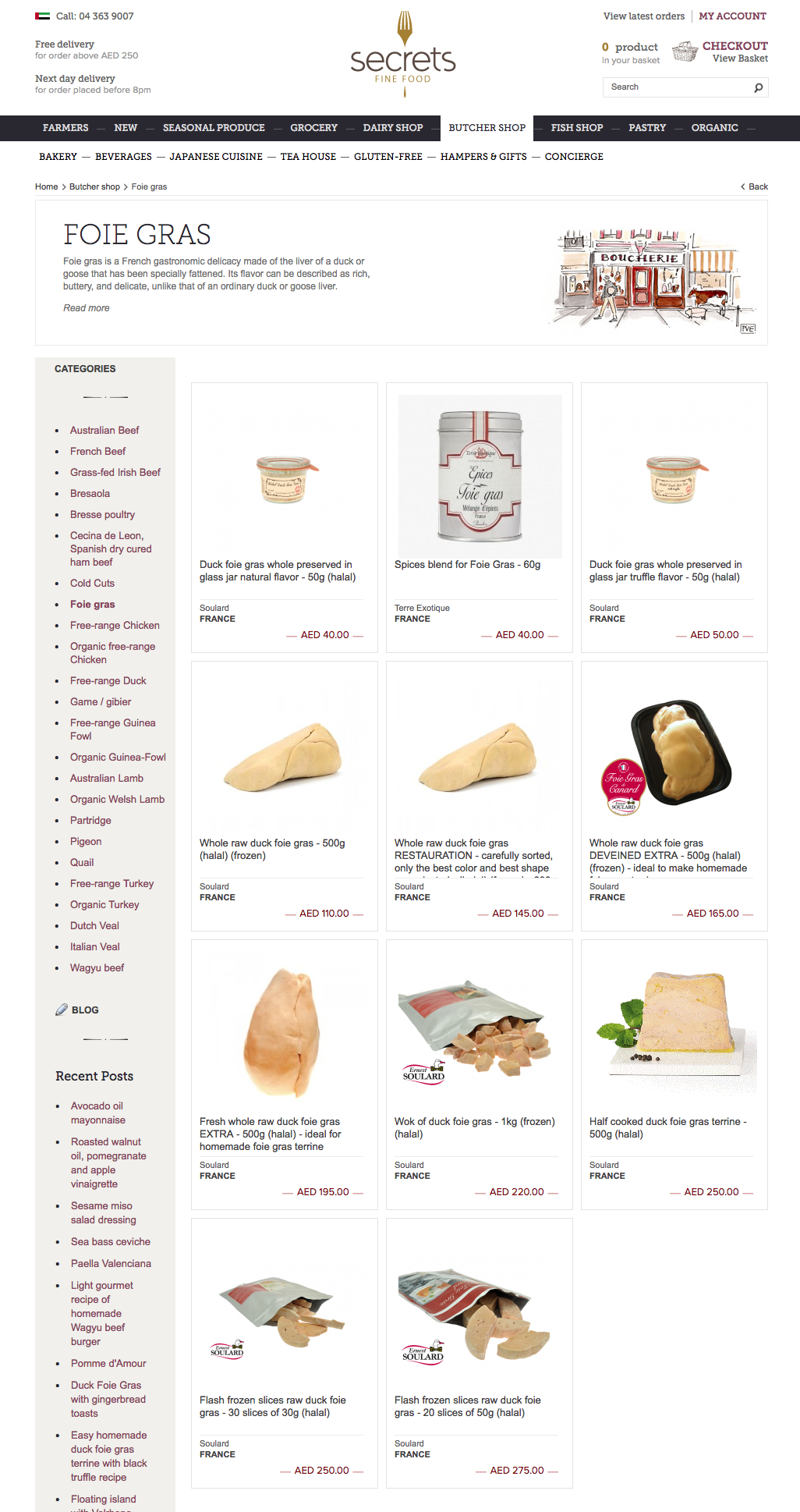 The best products from the best suppliers, growers, breeders around the world. Foie gras, truffles, mineral water, everything you need for everyday needs but also for privileged moments of rare product tasting.
Online grocery shopping
These are thousands of products: Mineral water and various drinks, spices, caviar, foie gras, cheese, meat and fish from qualitative producers who share with us the passion for a healthy life with good products. We carefully select all our producers and take care to transport the products, store them and deliver them in the best conditions to preserve their exceptional quality.
An efficient and fast delivery service, enjoy!